This is the first thing you should do!
Discord is a free voice and text communications app that is available on Android, Mac, and PC. You can also access it through your favorite web browser. Our community lives on Discord!
Once you have a Discord Username be sure to add it to your User Profile to fully integrate your EIC account.

The Company has been trading rare goods and minerals required for Elite Dangerous engineering unlocks since January 2017.
Our highly ambitious trading crew has sold over 50,000 tons of goods! The Trading Post provides numerous ways to interact in game with Commanders inside and outside the Company!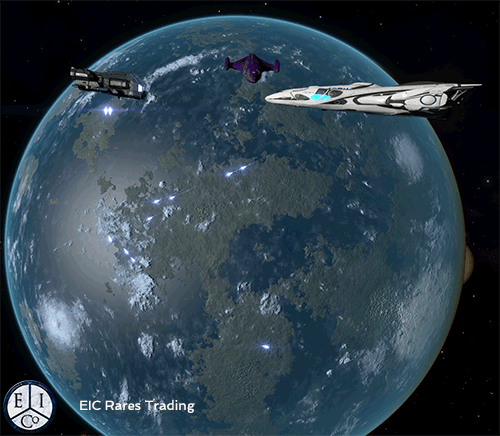 We have a raffle for our members every month, with prizes ranging from in game extras like ship kits to EIC merch such as t-shirts and mugs.
You can earn tickets by appearing on the EIC daily heroes board in any category, helping out in the EIC Sales Department, winning the weekly screenshot upvote competition, or uploading footage for EIC studios.
We'll announce different events and ways to earn tickets each month!